Contextual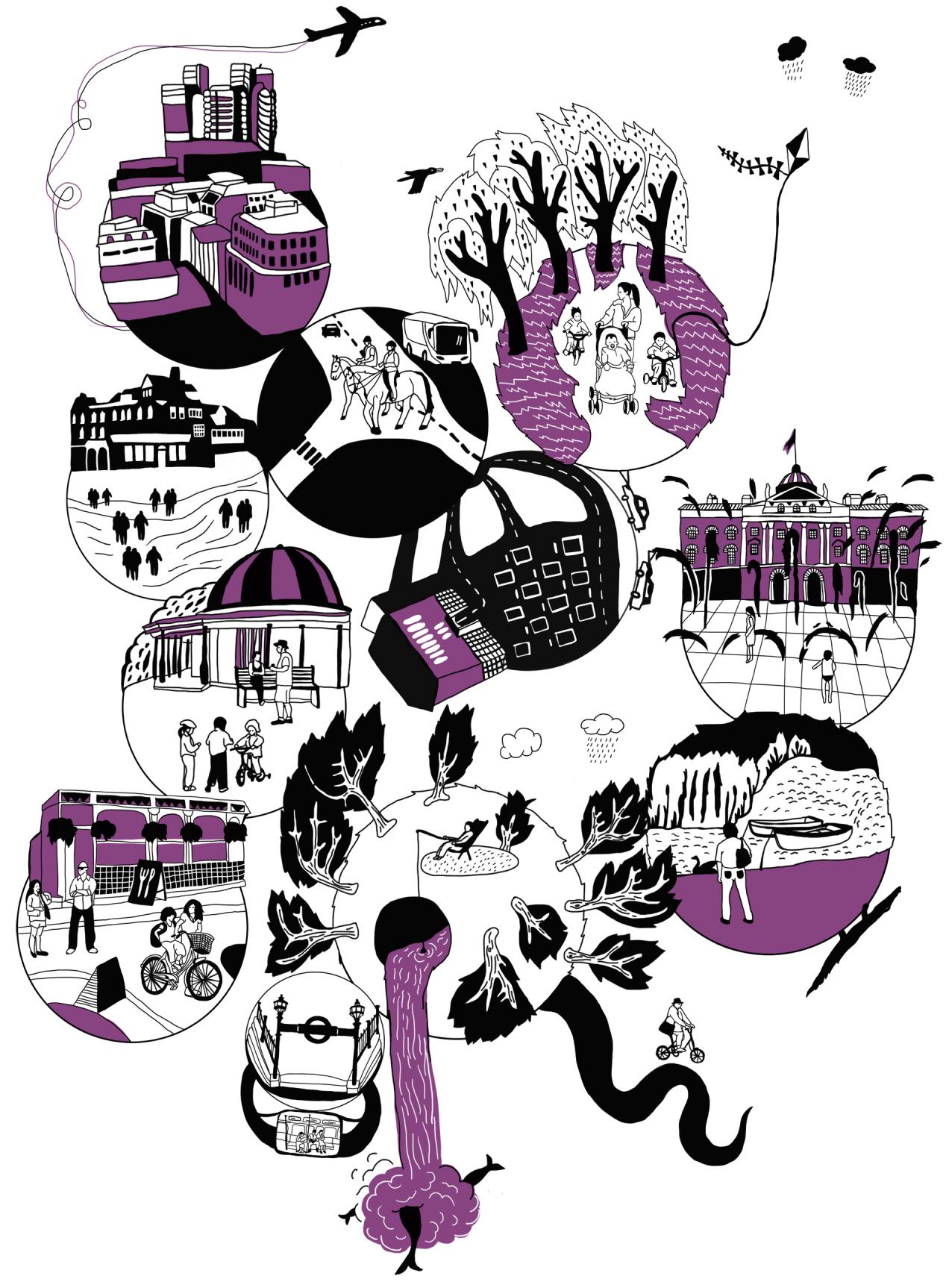 A successful development within the city responds to the existing fabric, unlocking the potential of a place through reading and understanding its continuously evolving story – the context. Recognizing and embracing the specific character of a place means taking responsibility for setting its scale and direction, linking the past, present and future.

The redesign of the longest town square in the world focuses on unifying its currently disparate public realm. New Wenceslas Square in Prague reconnects wider context by addressing all site-specific issues from historic city grain to modern day developments through robust and uncompromising car free public space.
---
VeloCity is a vision for a
modern day village preserving and enhancing the village character
with a strategic spatial plan and typology design codes. It will help the community choreograph their own village development; not unlike the picturesque movement, embodied by the pleasure farms that can be
found in the area.
---
The vision for Helsinki South Harbour
binds directly its history with its future
. A new framework integrates the rectangular historical city grid with new elements of South Harbour, locked into the new functional zones with flexible spatial arrangement.
---
The mapping of the industrial estates in Harrow provides the local council with key insights to better understand
the important role and potential of both existing and new businesses
in the local economy and how they can be supported.
---
Tulpenallee (Tulip Avenue) runs through the English country park and baroque park towards the Wilhelmshöhe palace and Löwenburg near Kassel. Fully integrated within this historic landscape, the avenue is creating a
progressive scenic route
through time by blurring barriers and blending with the surroundings.
---
Through its characteristic form and history, the Old Bridge has become the symbol of connection between the
two riverbanks with different urban context
. Its transformation into Green Bridge, a fully pedestrian bridge–park, will allow the two sides to 'grow' together, intertwining the stories of different neighborhoods.
---